LRB Media, the well-established videography service based in Bristol, recently had the chance to photograph the well-known chef, Marco Pierre White.
The shoot was for an interview conducted by Business Leader Magazine, The South West's leading magazine for business. The interview contained questions about the chef's past, present and what his major goals are for the future. The photography itself was a very candid approach. We did not want to disrupt the interview by staging photos so we decided to catch moments throughout the interview where Marco looked "deep in thought". This would correlate very well with the interview questions and set the tone of the piece.
The location of the shoot was Cadbury House in Bristol, which is a well-known hotel that hosts the Marco Pierre restaurant chain. It was extremely photogenic and provided incredible natural light that bounced perfectly off the wood.
Overall, this was a fantastic shoot to be part of and it was a pleasure to meet Marco.
To enquire about a video for your business simply contact us using the contact form or email: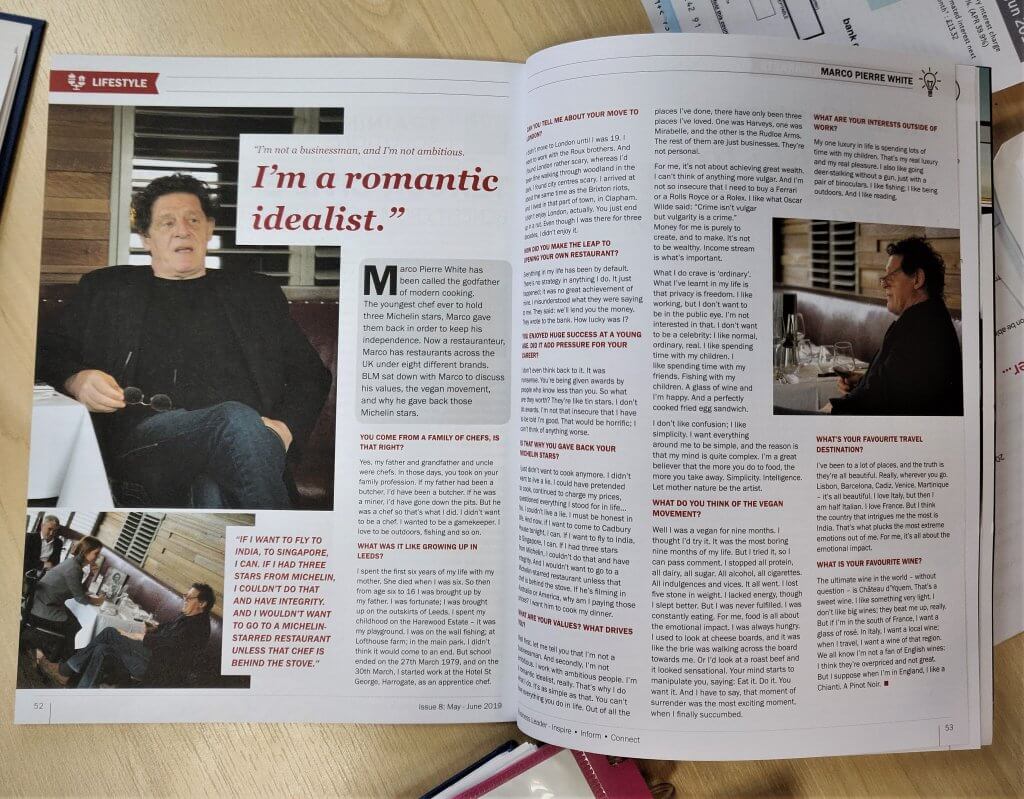 ---